Major growth phases call for a sound but sophisticated financial strategy. Fischer | Konrad GmbH, Münster, developed and negotiated such a financing strategy for Second IT Store GmbH (Second IT). Second IT is a company specialised in computer hardware refurbishment. It is now building a new factory and office building in Schwäbisch Hall for over €3 million.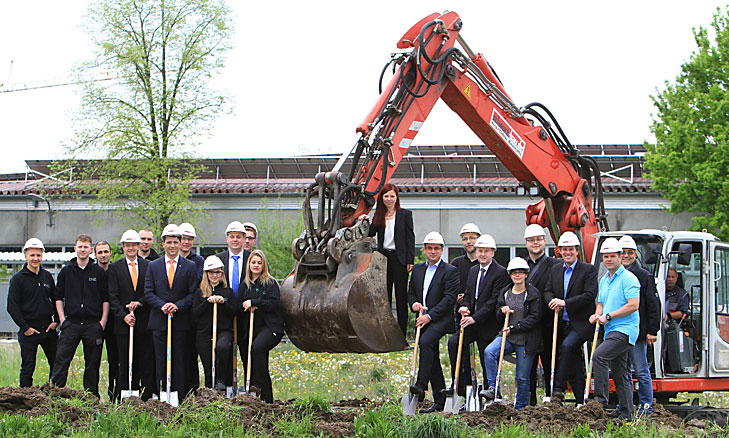 Launched as recently as 2010, Second IT is already among the top four in Germany. Its core business is refurbishing computer hardware. Refurbishment is a quality assured process in which products are overhauled and repaired so they can be used again. The approach is especially attractive in the IT sector as product cycles become shorter and shorter, leading to more products being remarketed. About ten companies serve this market in Germany.
Second IT is now building a new factory and office building. The (planned) 45 by 30 metre shop floor is to house three new assembly lines. These will have capacity for up to 480 PCs a day. The office building is planned to have a 42 by 10 metre footprint. It will provide workplaces for 16 staff. Fischer | Konrad GmbH, Münster, put together the financing strategy and saw through its implementation from start to finish. Working from offices in Münster, Munich and Nuremberg, Fischer | Konrad GmbH provides rock solid analysis and data to fit client needs. Clear focus on successful outcomes for clients is assured by Fischer | Konrad's highly qualified, experienced team and extensive network of accountants, auditors, lawyers, business consultants, interim managers and private and institutional investors.
For more information visit: www.second-it-store.de